Although we have always gone to Walt Disney World for 14 days or more not everyone can afford to do so (or maybe even want to!) and although two week does allow you to get the most from your money as far as park tickets are concerned and allows you also to take it in at a more relaxing pace there's no getting away from the fact it IS more expensive than just going for a week.
But is it actually possible to do Disney on a budget or Walt Disney World in just 7 days?  Yes… yes it is and here's how!
How to do Walt Disney World in 7 days
Stay in a Walt Disney hotel
In order to make the most from your short stay staying on Disney property is a MUST! You cannot get any closer to Walt Disney World as a whole than staying on site.
Research Disney crowds, arrive at the parks at opening & expect to stay all day
With limited time you will struggle to see EVERYTHING if you are planning to just do a morning at Magic Kingdom and head back to the resort in the afternoon, you are not going to see everything…. it's never going to happen. Ideally you need to be there at opening and stay until closing.
Swim days = rest days
By all means hang around the pool for a slow relaxing day but ensure you consider the water parks to see more of Disney but also get a bit of down time. It's quite far from a theme park environment but somewhere to have tons of fun and certainly somewhere you can chill out too that is for sure.
Disney fastpass tips
100% you MUST utilise your Fastpasses otherwise you will be queuing for far longer than you want to be especially if you have only a week there.
Make advanced Disney dining reservations
Again another reason to avoid hanging around or being disappointed. In the run up to your trip take a look at the restaurants and work out where you would like to eat in each park. The last thing you want to do with limited time is to hang around outside of a restaurant debating where everyone wants to eat. If you know beforehand then everyone knows!
If it's somewhere that offers table service book a reservation as soon as you can. Quick service dining areas can accommodate for walk ups but it's unlikely that you will get a walk up reservation at a table service restaurant… but if you do then chances are you will have to hang around for a table that is for sure.S
Hire a car
Although this would come as an extra cost and there is complimentary Disney transport available in order to be as flexible as you possibly can be in such a short period of time if you could afford to hire a car then hire a car. The negatives of this however is not only the cost of the vehicle itself but also parking fees which do soon add up but particularly if you have small children it will be easier to have your own car then have to fold down pushchairs and carry sleeping babies on buses. Only you can make the decision on the bus/car debate and what works best for you and your family.
Fully utilise child swap / single rider queues
Don't feel like you have to miss out on rides if someone else doesn't want to ride or your children aren't yet tall enough.
Child swap allows the second rider to use the fast pass line to get to the front of the queue whilst another adult who has just ridden stays with the non rider. You can chose to only get one fast pass too when it comes to childswap so you have use of another elsewhere which will help massively.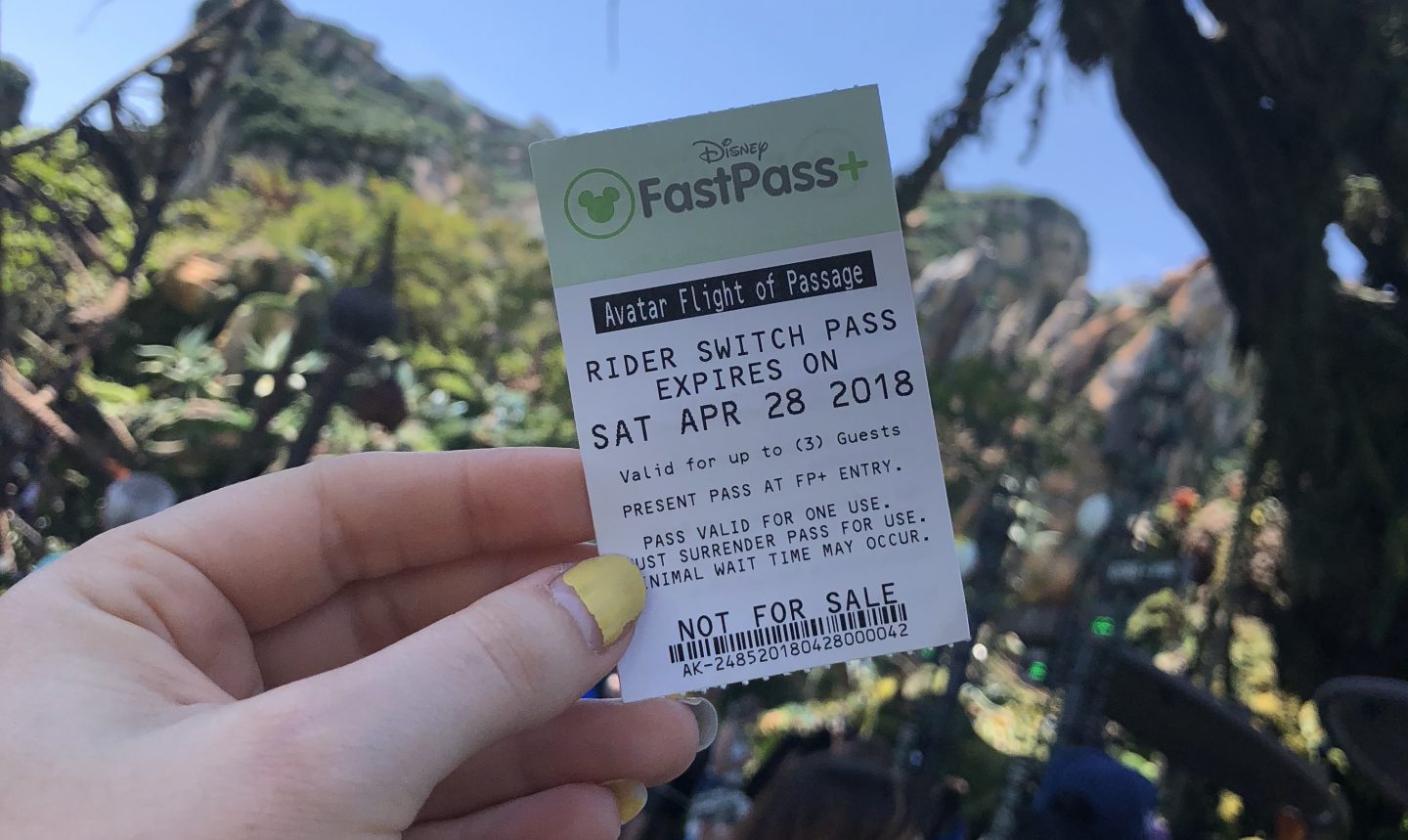 How does Disney child swap work?
2 adults, 2 children (1 tall enough to ride 1 a baby in a pushchair)
1st adult and child rider gets a fast pass. As they enter the fast pass queue they request a child swap. The 2nd adult and non riding baby will need to be present too.
The 1st adult and child rider will ride the ride and exit/return to the 2nd adult with the child swap ticket. The 2nd adult and child rider (the child get 2 rides; 1 with each parent) then redeems the child swap ticket with the cast member on the fast pass line and walks straight to the front of the line via the fast pass queue (all being well!)
We've utilised the child swap ticket (that has a use by date on it) later on in the day numerous times… the child may not want to ride immediately after or you might want to just save it and give them a break to do something else. As long as it's used before the expiry date then it is good to go at any point during your trip.
NB they tend to expire at the end of the month… it's likely if you visit on the 30 November it will expire that evening.I really hope this post helps in providing you with enough information to show that is IS possible to do Walt Disney World in just 7 days.
I'd love if you too have any Disney hints or tips to share with readers of this blog; to drop a comment down below… there are only 7 tips here and so many more so you cannot possibly have too many!  
Have you ever done Walt Disney World in 7 days?